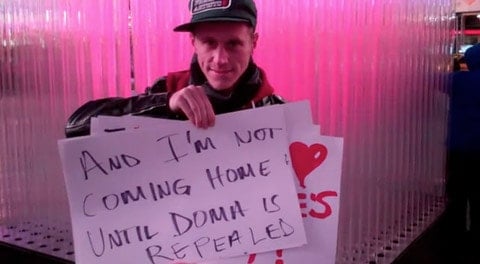 Matthew and Yoav were legally married in the U.S. but are now separated because of the Defense of Marriage Act (DOMA). In a Valentine's Day video, Matthew announces he's leaving the U.S. to be with Yoav in Tel Aviv and not coming back until DOMA is repealed.
Watch, AFTER THE JUMP…
Find out more about the struggles faced by LGBT immigrants and their partners and spouses at Immigration Equality and Stop the Deportations.