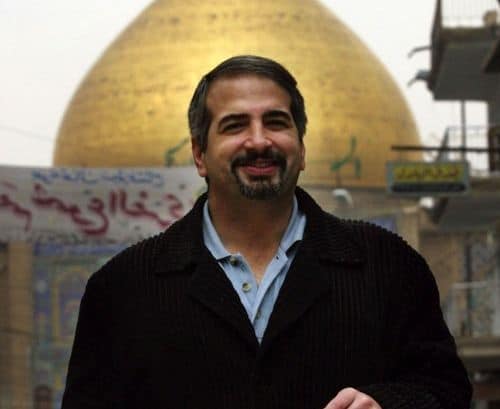 Gary Kamiya's beautiful tribute to deceased Times reporter Anthony Shadid:
… The fate of small people like Karima and her family, unknown, of no political consequence, is easy to forget as nations rush to war and powerful men plan and redraw maps. "Ordinary people are, as Karima recognized, only pawns on a giant board; if one or one thousand of them are swept off, no one notices." It is one of the functions of journalism, perhaps the noblest, simply to bear witness to these forgotten ones.

Anthony Shadid bore that witness. He died at the age of 43 on the front lines of his profession, of an asthma attack while reporting inside violence-ravaged Syria. He joins the honored list of reporters who gave their lives to give the world the truth. Every journalist, and every American who cares not just the consequences of American wars, but about humanity, owes him a debt. His loss is incalculable.

Iran to French and British companies: "No more oil for you." (Saudi Arabia to same French and British companies: "Cool! Buy from us!")

Surprising things we learned from Rick Santorum this weekend: 1) It is good for presidents to govern according to a theology; 2) Barack Obama governs according to a theology; 2) But his theology's no good, because it's "not Christian":
Obama's agenda is "not about you. It's not about your quality of life. It's not about your jobs. It's about some phony ideal. Some phony theology. Oh, not a theology based on the Bible. A different theology," Santorum told supporters of the conservative Tea Party movement at a Columbus hotel.

Harris poll shows that America now believes Ronald Reagan was the greatest president since WWII. NewsMax thinks this is great news.

(Naturally, NewsMax is keeping mum on Harris's latest re: Obama's electoral chances.)

JoeMyGod on some ugly possible fallout over the Sheriff Babeu story.

The Bodyguard Musical. It exists, and has for a while, but it seems to be on a publicity kick this week.

Basketball! When the Jeremy Lin-led Knicks concluded their miraculous winning streak with an ugly loss to the Hornets on Friday, ESPN led with the headline "A Chink In The Armor." Those responsible have been terminated.

(Just for the record, the armor's fine: This afternoon, Lin and co. beat the league's defending champs up and down the court.)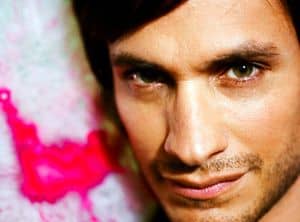 John Glenn and Project Mercury vets reunite on the 50th anniversary of Glenn's orbital flight.

A libertarian TV network?

Omaha wants to ban employment discrimination against LGBT employees. Nebraska's legislature wants to stop them.

Gael Garcia Bernal will be Zorro.

Colbert will resume taping.