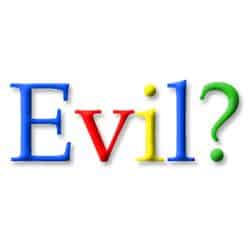 In a week, Google will begin to store records of all your Googlings. Here's how to clear your Google records before it happens.

 The Family Research Council is angry with Dick Cheney for supporting marriage equality. Apparently his duty should be to them, not his daughter:
In 2000, Dick Cheney might have considered Philadelphia's most famous son, Benjamin Franklin. Franklin's own son was the royal Governor of New Jersey. It was a patronage job Ben had secured for him. When his son remained loyal to the Crown, Benjamin Franklin did not refuse to sign the Declaration of Independence citing a "personal situation." That's one of the many reasons why we remember Ben Franklin with admiration and respect.

Dick Cheney is said to be worth hundreds of millions. His family may not suffer the devastation that comes from the breakdown of marriage. But in his recent book, Coming Apart, Charles Murray shows how the loss of marriage for the white working class in America has already had catastrophic consequences. If we seek the reason behind the great disparities in wealth that the Occupy crowd is howling about, we need look no further than the collapse of marriage. In this great cultural clash, Dick Cheney has enlisted with the forces of dissolution.
 Washington Gov. Christine Gregoire calls Obama the "inspiration" for Washington marriage equality:
"I think we probably have succeeded as much as we have because of his leadership. He's used the bully pulpit," Gregoire said at the White House Friday. "He's been the inspiration that allowed the state of Washington recognize that we need to have equality."

"It's because of what he's been able to do that I actually think in large part we were able to achieve what we did. So I don't criticize. To the contrary, I thank the president for his leadership on GLBT issues," she told reporters after a meeting between Obama and Democratic governors.

 Once again, Rick Santorum's old utterances make news:
In remarks last year at the College of Saint Mary Magdalen in Warner, N.H., Santorum had told the crowd of J.F.K.'s famous 1960 address [on the separation of church and state] to the Greater Houston Ministerial Association, "Earlier in my political career, I had the opportunity to read the speech, and I almost threw up. You should read the speech."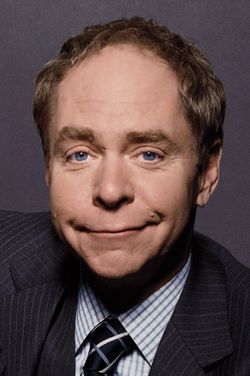 Fez of The Ron and Fez Show comes out.

 Lucy Lawless arrested in oil ship protest.

 Six simple animations explain the basics of critical thought.

 Teller: What magicians and neuroscientists do and do npt have in common.

 A preacher plead guilty to "lewd conduct" and "lewd molestation," and is no longer allowed to interact with minors. So the church where he preaches did the honorable thing: It banned kids.

 Identified: The remains of the last unaccounted-for service member in Iraq. He was a translator:
The remains of Staff Sgt. Ahmed al-Taie, who was 41 when militiamen seized him on Oct. 23, 2006, were positively identified at the military's mortuary in Dover, Del., the Army said in a statement released Sunday. Army officials said they had no further details about the circumstances surrounding his death or the discovery of his remains.

 (Reading this makes me remember a bone-chilling feature by George Packer about the difficulties faced by Iraqi translators during the war. Definitely one of last decade's best pieces of journalism. It was called "Betrayed." If you haven't read it, find it here.)

 … and if that depresses you, watch this full-screen, in HD if possible. Music, stars, and time. Beautiful.

 It's Oscar night. Your favorite films probably aren't nominated. The Academy is often crazy. AFTER THE JUMP, watch Steven Spielberg learn he's been snubbed for Jaws.