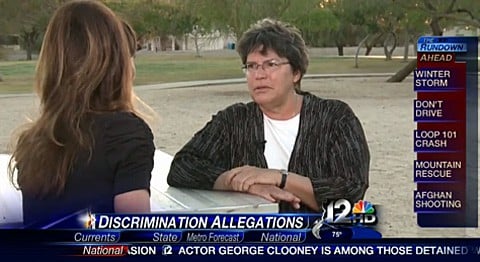 Cynthia Davis, a respected and beloved principal at Paradise Valley High School, was fired by the school district at a meeting last Thursday that so enraged parents police helicopters were brought in to control the situation.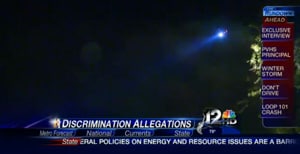 The parents had no idea why the board had voted 5-0 not to renew Davis' contract.
Arizona's 12News now believes they know why Davis was fired:
On Friday, community member Shelly Hickerson came forward with a letter she had written to the district administration, including Superintendent James Lee, on March 11 praising Davis' work as principal. In the letter, Hickerson says that a governing-board member had "aggressively" questioned Hickerson on whether she approved of the selection of Davis as principal in 2008 and "… told me she was concerned about her (Davis') lifestyle."
Hickerson was on the committee that made the recommendation to hire Davis. Hickerson, whose daughter graduated from Paradise Valley High School in 2008, said she never received a reply to her letter. Davis said she learned of the allegation of the "lifestyle" comment on Friday.
Davis tells 12News that she is gay, has lived alone since 2005, and has always kept her personal and professional life separate. The school board won't comment on the reasons behind the vote. The district does include sexual orientation in its non-discrimination policy.
Watch 12News' report and interview with Davis, AFTER THE JUMP…