Loudoon County, Virginia Democrats on Monday called for Supervisor Eugene Delgaudio's resignation on Monday following the designation by the Southern Poverty Law Center earlier this month of Delgaudio's conservative nonprofit organization, Public Advocate of the United States, as a "hate group".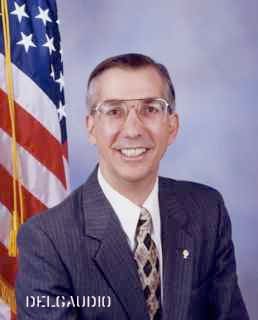 Evan Macbeth, chairman of the Loudoun County Democratic Committee, said the time has come for Delgaudio, who won his fourth term as supervisor in November, to step down.
 "Loudoun County is no place for hatred and bigotry," Macbeth said in a statement Monday. "The people of Loudoun deserve much better from their elected leaders than Eugene Delgaudio."
You may recall that Delgaudio fought tooth and nail against an anti-discrimination ordinance in Loudon County, labeling transgender people "it" and "real life Tootsies" and has had an ongoing campaign against the Student Non-Discrimination Act which included an email sent out by the Weekly Standard warning people that federal anti-bullying legislation is a secret plan to "indoctrinate" children with "homosexual propaganda".
Said Delgaudio in an interview today with the WaPo:
"Now a no-name organization is on [the SPLC] list,. They're scraping the bottom of the barrel when they have to kick the Italian guy…Liberals will always cry when they lose, and they lose every time they come up against me…I think the term anti-gay is wrong, but I'm not going to cry about it. I would categorize [Public Advocate] as pro-family, pro-traditional marriage…"