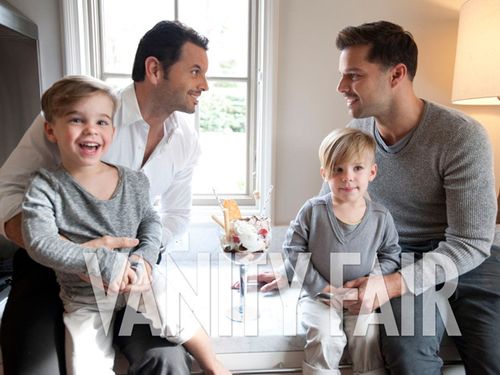 Ricky Martin appears for the first time with his partner Carlos in Vanity Fair's Spanish edition, and twins Matteo and Valentino. According to the publication, this is the first time that Carlos has joined Ricky and the twins in an official photo shoot, for an article called "The New Life of Ricky Martin".
Martin also appears with the twins on the cover. Check out that and another shot,
AFTER THE JUMP…
Ricky Martin has additional photos up on his website.