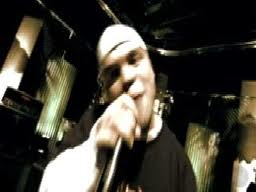 Before Dunkerton High School in Iowa agreed to allow the band Junkyard Prophet to run an assembly for its students — and certainly before the school's officials agreed to produce the band's fee, which is ordinarily $1,500 — school officials really ought to have run the band's name through Google.
If they had, they'd have realized that Junkyard Prophet is the proselytizing apparatus of You Can Run But You Can't Hide Ministries, a Christianist group with a message precisely as vengeful and violent as its name suggests.
The band's founder, officials would have learned, is drummer Bradlee Dean: the lugubrious beatmaker who called Barack Obama a heathen while delivering an opening prayer at the Minnesota State House, and who occasionally suggests that Christians should take their cues on gay rights from conservative, sharia-abiding Muslims. 
But the school officials did no such Googling, and Junkyard Prophet appeared at the school on Thursday. They performed a concert, and then divided the school into three break-out groups: One for boys, one for girls, and one for teachers. (That may well mean that these angry zealots were left alone with the students after virtually no official screening at all.) From the Lacrosse Tribune:
"They told my daughter, the girls, that they were going to have mud on their wedding dresses if they weren't virgins," said Jennifer Littlefield, a parent upset with the band's performance.

Her daughter, Alivia Littlefield, 16, is a junior, and called Littlefield after the event.

"I couldn't even understand her, she was crying so hard," Littlefield said.

Littlefield also did not appreciate what she described as gay bashing.

"They told these kids that anyone who was gay was going to die at the age of 42," she said. "It just blows me away that no one stopped this."
Alivia was only one of many students left in tears by the band's breakout sessions (which, in addition to encouraging young girls to safeguard their virginity, reminded them to remain subservient to their future husbands). After Junkyard Prophet left the campus, an apparently sheepish Superintendent Jim Stanton addressed the school, emphasizing the "positive aspects of the group's message." But, according to the Tribune:
… he also told students the presenters shared "an opinion about intolerance that's not in line with the beliefs of the Dunkerton Community Schools."

"We promote tolerance for one another," Stanton said. "We will continue to celebrate diversity in our student body."
Nevertheless, it seems that students who attempted to depart Junkyard Prophet's breakout sessions were "shouted down" or "ridiculed as disrespectful" — whether by school staff or by band members is unclear.
Dunkerton High has requested that Junkyard Prophet return their honorarium.