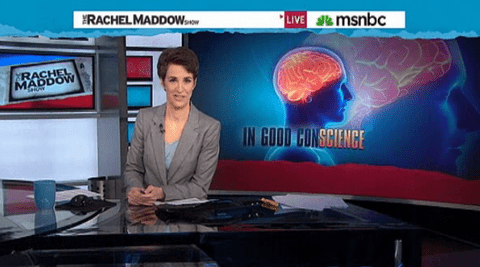 MSNBC's Rachel Maddow could barely contain her excitement during a segment last night on the rise and fall of ex-gay therapy. You know, the theory that people can "pray away the gay."
Tracing the movement's history from its inception in the 1970s to the recent retraction by Robert Spitzer of his past claims that in rare instances people could change their sexual orientation.
Watch the clips, AFTER THE JUMP.