Another judge has struck down DOMA, Chris Geidner at MetroWeekly reports: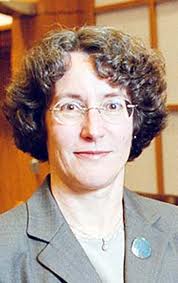 On Thursday evening, a federal judge in California held that the Defense of Marriage Act and a provision of tax law unconstitutionally limit same-sex couples and domestic partners from participating in the long-term care plan offered by the California Public Employees Retirement System, or CalPERS.
The May 24 decision in the class-action lawsuit came from U.S. District Court Judge Claudia Wilken, a Clinton appointee to the U.S. District Court for the Northern District of California whose chambers are located in Oakland, and is the first federal court decision relating to the 1996 marriage-defining law since President Obama announced on May 9 that he believes that same-sex couples should be able to marry.
Wilken joins two other judges who have struck down the law — Judge Tauro in Massachusetts, and Judge Jeffrey White in California.
Geidner adds:
In conclusion, Wilken ordered CalPERS not to use DOMA or the relevant tax provision to deny enrollment to same-sex spouse and registered domestic partners in the state. She also ordered that the federal government not disqualify CalPERS's plan from the beneficial tax treatment for following the court order. Finally, Wilken established in Thursday's ruling that the decision would be stayed, or put on hold, during an appeal of her decision if one is sought.