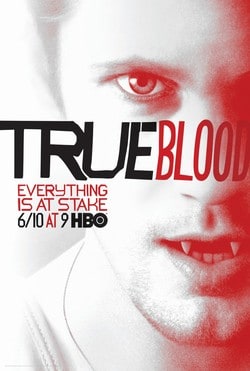 This makes me feel gross: "Vice President Joe Biden has apologized to President Barack Obama for comments that led the president to speed up his public acknowledgement of his support for gay marriage."
Is the DNC preparing to move their party convention from Charlotte, North Carolina, after voters there approved gay marriage ban?
Some Brits are pissed after Queen Elizabeth II neglected to mention gay marriage in her law-oriented speech yesterday. "Gay rights activists were described as 'bemused' by the decision not to include the issue in the legislative program outlined Wednesday in the annual speech by Queen Elizabeth II."
HBO is building suspense for the forthcoming fifth season of True Blood with some new promo posters.
Milla Jovavich flashes some tush while filming Avon commercial. [NSFW?]
NY Archbishop Timothy Dolan has, not surprisingly, criticized President Obama for endorsing gay marriage. "President Obama's comments today in support of the redefinition of marriage are deeply saddening," he said, apparently unaware that there are actual sad things happening in the world.
Brad Pitt is for some reason the new face of Chanel No. 5.
Senator John Kerry and 16 of his colleagues have come out to oppose the deportation of the "illegal" half of binational same-sex couples. "In a letter sent to Attorney General Eric Holder and Homeland Security Secretary Janet Napolitano, the senators said they were troubled that some immigration field offices 'are apparently following a blanket policy to deny green card applications for all gay spouses.'"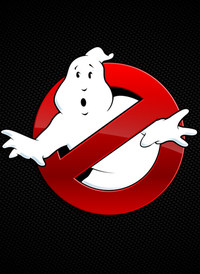 The always awesome (seriously) Amy Davidson on Mitt Romney's alleged bullying: "Does [Romney] count this as high jinks or a prank? It was neither; it is hard to imagine that hurt, rather than being the byproduct, was anything other than the point of the attack on Lauber. In terms of what a gay teen-ager might encounter, and what other boys might go along with at a school like Cranbrook, 1965 was different; but memory and empathy are not qualities that have only been invented since then."
House Minority Whip Steny Hoyer on Obama's gay marriage announcement: "We now confront a variation of that miscegenation issue, and that has been what to call the relationship between two people of the same gender. The word 'marriage' has held a specific meaning for centuries as the union between a man and a woman. But it has also meant, in a broader sense, a commitment of one person to another, recognized by each of them and by society."
New Zealand Prime Minister John Key is "not personally opposed to gay marriage."
Herndon Graddick, the kind, happy GLAAD president, takes on CNN for using hideous and sad anti-gay activist Tony Perkins to comment on Obama's gay marriage announcement: "Tony Perkins and others of his ilk cannot be used to exemplify those who simply oppose marriage equality. CNN is more than welcome to interview him on the issue of marriage equality, of course. His is unquestionably one of the loudest voices in the nation speaking about the issue. But when Perkins gets interviewed, a responsible journalist needs to tell the audience exactly who Perkins is speaking for."
Now you too can own Amy Winehouse's DNA. Your mother will be so proud.
Jerame Davis, the executive director for National Stonewall Democrats, had a little face-off on-air with Brian Brown, the leader of the National Organization for Marriage. Sadly, gloves were (mostly) on.
Why I love being a nerd: Ghostbusters tour of New York.
When Arnie met the Predator, a love story.
Get prepared to say goodbye to 30 Rock.
Your sun is weak: "The sun is no cosmic Concorde. Our star is moving through a cloud of interstellar gas too slowly to create a 'sonic boom' that would shield the solar system from some galactic cosmic rays. The finding could help determine whether the sun's previous passage through interstellar clouds could have led to mass extinctions." That could be useful, actually…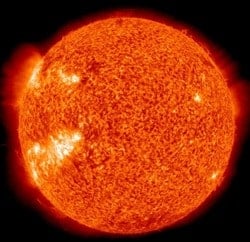 Harry Reid says he supports gay marriage, but would prefer if nuptials were of the heterosexual variety: "My personal belief is that marriage is between a man and a woman. But in a civil society, I believe that people should be able to marry whomever they want, and it's no business of mine if two men or two women want to get married."
Mitt Romney has no idea how evolution works: "Romney did everything he could to keep Massachusetts from becoming the 'Las Vegas of gay marriage,' backing a constitutional ban at the state and federal levels. But he denies any inconsistency, saying when he said he was for equality, he meant in employment and housing — not marriage."