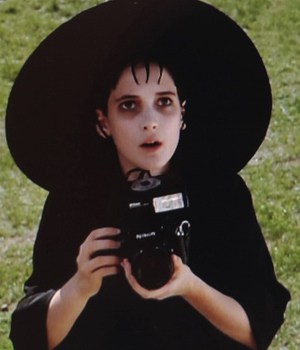 When I'm rude to my mother, which is not often because she very early on instilled a deep respect in me of women [The right would have a field day with that, no?], she tells me, "I should have named you Richard."
You know, as in Dick. It is a phrase that I suppose is a throw-back to days in which humor was more – um – nuanced.
I was thinking about that today – because, boy, do I have a Dick in my life – and then I remembered that mama always told me that had I been a girl my name would have been Lydia. Lydia Belonsky. Atrocious, right?
Not that I think "Lydia" is an unattractive name, but the combination just doesn't work and I am still stumped to this day why my mother, typically so smart, would think "Lydia Belonsky" had a ring to it. That moniker also always makes me think of Lydia Deetz, the character played by Winona Ryder in Beetlejuice, which made finding a picture for this post quite easy.
Anyway, the moral of the story is that I am wondering whether any of you readers had alternate gender names or, even better, are transitioning and deciding on a more "gender appropriate" name.
Do tell in the comments.