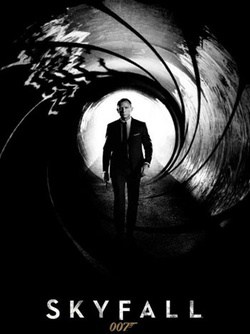 Fallen televangelist Jim Bakker is now selling survivalist gear. One package includes "over 3,300 servings of food and enough fuel to cook 480 meals," all for the low price of $2,000.

The Gay-Straight Alliance at Maryland's Blake High School made a doll called "Allie the Ally" that traveled around the world spreading a message of inclusion, and met some celebrities in the process.

Check out the new Skyfall poster.

Stalemate? Queers Against Israeli Apartheid vowed apply for a spot in Toronto's gay pride, but Toronto City Council insists it will withhold funding if that happens.

Chloe Sevigny says wearing a prosthetic penis while filming the British miniseries Hit & Miss made her cry.

Happy 8th anniversary of marriage equality in Massachusetts!

Evangelical pastor Joel Hunter, a spiritual advisor to President Obama, says that though he disagrees with gay marriage, he still backs the commander-in-chief.

Boxer Floyd Mayweather came out for same-sex marriage.

On the inevitablity of total equality: "Freedom can take a long time to come but it can't be stopped forever. Segregationists were able to delay social and political freedom for blacks but they couldn't stop the inevitable march to freedom. Religious bigots won't be able to stop the march for gay rights, either."

TRIO: John Doe #1 and John Doe #2, the masseurs who accused John Travolta of groping them, have hired Gloria Allred, even though they already dropped their repsective suits. Travolta's lawyers say no money was exchanged. Meanwhile, Travolta himself released a Mother's Day tribute to his wife that's peppered with pictures of them through the years.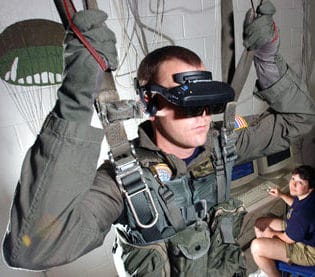 Adam Lambert will be the first openly gay singer to land in the Billboard 100's top album slot should latest offering, Trespassing, sell well. And you'll love the list of other singers who could have been first.

Glee co-stars Lea Michele and Cory Monteith take their love to a hockey game.

Conservative blogs are having a field day with a Breitbart report that a literary agent's 1991 blurb about President Obama that read, "Barack Obama, the first African-American president of the Harvard Law Review, was born in Kenya and raised in Indonesia and Hawaii." That same agency also repped the New Kids on the Block.

The White House has ordered all prison facilities to crack down on rape in prison.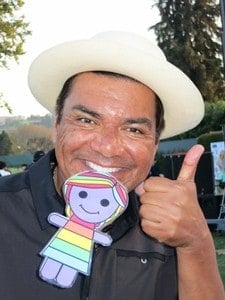 Wes Anderson's Moonrise Kingdom opened Cannes last night, and it looks like quite the premiere.

Further studies show that virtual reality battles can help soldiers overcome post-traumatic stress disorder.

Here's interview with musician Rye Rye about her new album, growing up in Baltimore and why gays are "her crowd." "I always feel like they really like the gritty side of what I do and that bass that just makes you just go CRAZY. They've loved it since day one and they love it to this day. They really embrace, like, it's crazy."

Bishop Harry Jackson falls back to the "gay activists are like Nazis" argument, but only sometimes.

Jared Leto and Terry Richardson, together again.