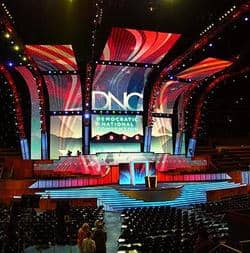 Despite the fact that President Obama endorsed gay marriage and that almost three dozen congressfolk, among others, have demanded that gay nuptials be included in the Democratic Party's official platform, the White House apparently is not interested in institutionalizing equality in their agenda. So says the Washington Examiner.
"Well, party platform issues are for the party to decide," White House Press Secretary Jay Carney said when asked if Obama would call for the repeal of DOMA and endorsement of pro-gay marriage language in the party platform.  "That process is underway, and I refer you to the DNC on the question about the platform."

He added that "the President's belief that DOMA ought to be repealed is well stated."

Carney refused to disclose when Obama actually completed the process of "evolving" towards support for gay marriage. "I don't have a specific date for you," he said.
Perhaps Obama needs another push? Or, better yet, maybe Mr. Biden needs to get in front of the cameras again.