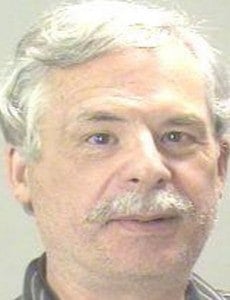 Four years ago in western Texas, Catholic priest John Fiala initiated a non-consensual sexual relationship with a 16-year-old boy. Fiala would drive the boy to his girlfriend's house and the pair would stop at a motel along the route, where the priest force himself upon his passenger. On other occasions, Fiala assaulted the boy in his car and in the rectory of his church. At one point, he made the boy perform sex acts at gunpoint.
From the Dallas News:
[The boy] never told his family about the attacks because he was so scared.

"I felt like I was saving their lives," the accuser, now 20, testified this morning in a Dallas County courtroom.
After numerous rapes and assaults, Fiala attempted to hire a Dallas hit man to kill his victim. The attempt failed, and the boy lived to testify against the ex-priest, who's now 53.
On Thursday, Fiala was convicted in a Dallas County courtroom of trying to hire the hit man. (Fiala still faces sex assault charges in Edwards County.) On Friday, Fiala was sentenced to 60 years in prison. He'll be eligible for parole in 2027.
From the Dallas News:
In closing arguments, prosecutors asked for a life sentence for ex-priest John Fiala. Defense attorney Rex Gunter said anything more than 15 years would be a "travesty."