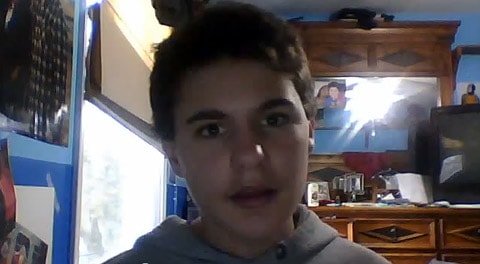 Tomorrow will be Tracy Rodemeyer's first Mother's Day since her 14-year-old son, Jamey, took his life last September. This morning she published a heartfelt blog at HuffPo in which she reflects on Mother's Days past and future, the nature of parenthood, and the strangeness of the last eight months:
Each Mother's Day that approached had me split equally in half: Half of me was enjoying the life I had with my children, children I'd dreamt of for so long, and the other half was letting my mother know how much I appreciated each and every thing she did for me. I finally understood what unconditional love meant. I'd never really grasped the concept until I had had my own children.

As my children got older, I would look forward to Mother's Day, because we made sure we spent the full day together, and I would tell the kids the stories of when they were born, or how much they changed my life forever. I could never have imagined my life without them. My life had not been complete until they entered it. They started to make me cards and gifts that I will cherish forever.

Little did I know that Sunday, May 8, 2011 would be my last Mother's Day with both my children. Half my life was taken away from me on Sept. 18, 2011. This is when my son Jamey committed suicide. I began to reexamine my life: Why am I here? Why do I exist? Do I deserve to remain on this Earth when my son is no longer with us? My children were my life, the air that I breathed, the reason for my existence. The blood that ran through me was inside both of them. This Mother's Day I will ask myself a question I ask myself every day: Do I deserve to be recognized on Mother's Day after all that has happened? This Mother's Day will be the hardest ever.

No mother should be without her children, especially on Mother's Day. It is unnatural for parents to bury their children. It is too painful, as we spent 5,294 Earth days loving, nurturing, and taking care of him, watching him grow from an 8-pound, 5-ounce bundle of joy to a 130-pound, 5-foot-4-inch young man in a short 14-and-a-half years. He had just surpassed me in height, but I was so happy looking at "my young man."
… How do I plan on spending Mother's Day 2012? It might be a day of just lying in bed, wishing these last eight months were nothing but the worst nightmare of my life. But I must remember that I have a beautiful, intelligent, spectacular daughter to be with and pull it together for her. I will wake up with my husband Tim by my side, we will all have breakfast (hopefully prepared for me), and then I will call my mother, 1,300 miles away, to wish her a happy Mother's Day. I will talk to her as she opens her gift from me and hear how happy she is with it. This year is special, as I got my daughter (who will hopefully be a mother someday), my two sisters, and my mom the same thing I got myself: an angel decoration to remind us all that Jamey is now our angel, and that he has been watching over all of us and will continue to do so until we meet up with him someday.
She concludes with:
To all you moms out there: Happy Mother's Day, and remember to appreciate your children, respect them for who they are, and cherish every moment you have with them, both the good and the bad, because how you look and what you are deep down inside is not all by choice. To all you children: look past what you see as criticism, and understand that you are so loved, more than you can ever imagine, but you may not understand or appreciate it until you are a parent one day. Love yourself, because baby, you were born this way!
GLAAD is compiling messages to give to Tracy Rodemyer tomorrow morning. Please feel free to add your own here.