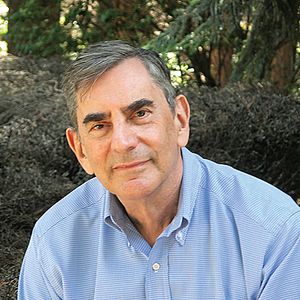 Dr. Richard Isay died of cancer on Thursday, according to the New York Times. He was 77. During his life, he affected a dramatic and lovely transformation: from a young, frightened, and closeted psychiatrist and psychologist; to a distinguished professional, married man, and father playing at heterosexuality; to an outspoken LGBT advocate and fierce proponent of equality in his change-resistant field.
Dr. Isay entered psychology when homosexuality was considered as a disorder, and that's how he treated his own orientation. He pursued therapy, was pronounced cured, and persisted with what his wife, Jane, would later call "half a marriage" for many years.
He came out to Jane in 1980, though the couple wouldn't dissolve their union for another nine years. (They told each other they stayed together "for the children.") Dr. Isay came out to his colleagues, too, which proved risky: Although the American Psychiatric Association had declassified homosexuality as an illness in 1973, American psychoanalysts still tended to view gayness as a psychic deformity. From the Times:
… Not only did some of his heterosexual colleagues attack his ideas, but they also stopped referring patients to him and suggested that he might need more therapy himself.

… In 1992, backed by the American Civil Liberties Union, [Dr. Isay] threatened a lawsuit to force the association to promise not to discriminate against gay people. The group relented, issuing position statements that it would not discriminate in training, hiring or promoting analysts. It also formed committees to educate member institutions on its changed policies. Even so, some members still regarded homosexuality as something that therapy could change. But in 1997, the group became the first national mental health organization to support gay marriage.
The last people to whom Dr. Isay came out were his children, who he didn't tell about his orientation until he was preparing to separate from his wife and move in with his long-time lover, the artist Gordon Hassell. Having tended to that very personal business, in 1989 Dr. Isay became a fully public advocate, publishing Being Homosexual: Gay Men and Their Development, a book which challenged the entrenched homophobia in the psychoanalytic community. Later, Dr. Isay pub wrote Becoming Gay, about the dangers of the closet, and Commitment and Healing, a scholarly argument for romantic love. At the time of his death, Dr. Isay was a professor of psychiatry at Weill Cornell Medical College, and a faculty member at the Colombia University Center for Psychoanalytic Training and Research.
Last year, Dr. Isay's ex-wife published an essay in the Times, in which she recalled the night in 1980 when her husband told her he was gay:
When he came in, his face was grave. He sat down on the bed and said, "I have something I need to tell you." He took a deep breath. "I'm homosexual." At that moment I saw my future collapse before my eyes. I got the chills and ran to take a hot bath. It gave me time to think and warmed me, but not for long. We spent the night talking and lamenting. On the plane home, we held each other and sobbed and planned. By the time we landed, we had decided to keep his sexual orientation a secret and stay married for the sake of the children.
Those children are now grown. Last summer in Manhattan, Dr. Isay married Gordon Hassell in one of their living rooms. His grandkids served as flower girl and ring bearer.