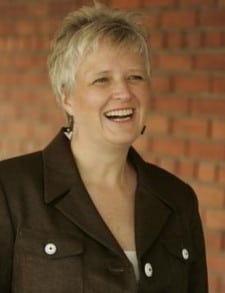 After a little over a week, Equality Ohio has found a new executive director to replace Ed Mullen, who resigned last week after being arrested on "disorderly conduct" and "menacing" charges.
The group announced yesterday that staffer Kim Welter will now take over Mullen's duties for the time being.
Kim Welter, the director of programs and outreach at Equality Ohio, takes over the top post on Sunday.

She succeeds Ed Mullen, who resigned last week after he was arrested on disorderly conduct and menacing charges on June 16 during Columbus Pride festivities.

"I'm looking forward to helping this organization through a time of transition, and I'm excited to continue the important and necessary work of Equality Ohio," Welter said in a news release.
Welter certainly has her work cut out for her: activists in the Buckeye State are currently rallying and lobbying to overturn a 2004 Defense of Marriage law that prohibits marriage equality.