To celebrate Pride 2012 and to honor the great civil rights and political successes we have earned recently, I would like to offer a series of columns on the lawyers, advocates, scholars, and individual leaders who have sacrificed so much, developed novel legal arguments, and won the legal victories upon which we stand today. It is impossible to include everyone; an entire life's work would fail to honor all of our forefathers. But these few representatives symbolize the contributions of the greater whole: a group of men and women, young and old, who have sacrificed so that we can live a life of freedom today. In today's column, the public interest lawyers.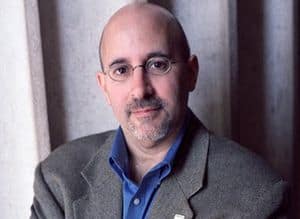 Yesterday, we discussed the contributions of the founders and lead attorneys at some of our most successful gay rights legal organizations: Lambda Legal, the National Center for Lesbian Rights (NCLR), and Gay & Lesbian Advocates and Defenders (GLAD). There are many more men and women who deserve to be recognized for their work: Kate Kendall, for example, is the Executive Director of NCLR; Abby Rubenfeld, a fomer Legal Director of Lambda Legal, and Shannon Minter, Legal Director at NCLR, also merit their own profiles. In time, I hope to give these legal eagles their just desserts, but today, I would like to profile two lawyers in particular: Evan Wolfson and Paul Smith.
Mr. Wolfson was a professor, an assistant district attorney in Brooklyn, and a staff attorney at Lambda Legal before he founded Freedom to Marry in 2003. He has been on Time's list of the 100 Most Influential People in the World and before Ted Olson and David Boies took on Perry v. Brown and garnered so much media attention, Mr. Wolfson was the face of and intellectual force behind our quest for marriage recognition.
But, Mr. Wolfson is more than a marriage advocate. He represented James Dale (discussed here), was instrumental in ending the anti-women marital rape exception in New York, and was quoted in a Supreme Court decision that ended race discrimination in jury selection.
Mr. Smith delivered the oral argument before the Supreme Court in Lawrence v. Texas and according to Professor Dale Carpenter, Mr. Smith was responsible for crafting the Lawrence message (one that continues to be successful): Lawrence was not about sex, privacy, and being left alone; rather, it was above relationships, love, and something much more socially important than sexual gratification. Professor Carpenter's scholarly book, Flagrant Conduct, may go a little far toward suggesting that the Mr. Smith and his team "whitewashed" Lawrence's story to make it seem pristine, asexual, and loving. But, in truth, all Mr. Smith did was craft the best argument to win his case. That's what good lawyers do. And, Mssrs. Wolfson and Smith are the best of lawyers.
CONTINUED, AFTER THE JUMP…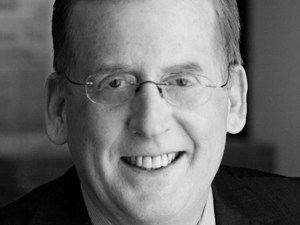 Mr. Smith looked the part of the confident Supreme Court advocate you (and the Justices) could trust. He also had the academic pedigree, graduating from Amherst and Yale Law School, where he was Editor-in-Chief of the Yale Law Journal, and clerking for Justice Lewis Powell. He also had a successful Supreme Court litigation practice under his belt by the time Lawrence was on its way to One First Street.
In crafting the brief that would ultimately prove so persuasive to Justice Kennedy in Lawrence, Mr. Smith made a neo-traditional argument about love and family. In an interview Mr. Smith gave to Professor Carpenter, the Supreme Court advocate had no qualms about making his argument: "We sat down and we had these lines of cases [dealing with family, procreation, the home, and bodily integrity] and we tried to make our best story out of it." Exactly. As he should. "We came down focusing less on sexual acts and more on relationships and families on the theory that that was a more appealing way to talk about these things. … So, we focused on the family concept a great deal, which obviously resonated with Justice Kennedy." Indeed it did. Justice Kennedy's majority opinion in Lawrence was an homage to the liberty two loving individuals have to construct their own relationship. It did not matter than Mssrs. Lawrence and Garner barely knew each other when they were arrested; their act symbolized the greater message. I have argued this point on this blog and in my scholarship, and will make it again in my upcoming article and book on the Prop 8 case. Mr. Smith was instrumental in crafting this novel approach.
Ironically, Mr. Smith faced some of the same skepticism that Ted Olson faced when he swooped in to take the lead role in the American Foundation for Equal Rights's (AFER's) case challenging Prop 8. When Ruth Harlow offered Mr. Smith the oral argument at the Court, there were a plethora of other available candidates more well known within gay rights circles. Laurence Tribe was at the top of the list, having argued Bowers. He was — and may still be — the nation's leading progressive constitutional law expert, a brilliant man, and a great teacher. As Ms. Harlow explained to Professor Carpenter, her colleagues wondered: Who is this guy? As a former Powell clerk, "his justice" was the deciding vote in the odious Bowers. He was on the sidelines of gay rights impact litigation, too, having argued business cases as a partner at Jenner & Block LLP. Can we trust him?
Indeed, they could. Mr. Smith was leaps and bounds above his adversary at the Lawrence oral argument. And, the justices knew him as an uncontroversial figure, trustworthy, and deserving respect. He is universally seen to have aced the oral argument where Professor Tribe, brilliant though he may be, was criticized for his performance at the Bowers hearing. 
Why Marriage Matters; America, Equality, and Gay People's Right to Marry, Mr. Wolfson's seminal text, is an essential primer for anyone interested in the marriage recognition debate. Mr. Wolfson's organization, Freedom to Marry, is a strong force coordinating marriage advocacy across the country. The group has been influential in New York, Washington, Maine, Maryland, and other states considering marriage recognition legislation and is probably most responsible for bringing some unity and cohesion to a sometimes fractious gay rights movement. This is where Mr. Wolfson and Ms. Harlow shined in their respective roles. Both brought together the lawyers and advocates in the gay rights movement to work in tandem.
Freedom to Marry's Roadmap to Victory is Mr. Wolfson's brainchild. It charts a coherent strategy for winning marriage recognition nation-wide by gaining traction in progressive states, winning the hearts and minds of more Americans, eliminating DOMA, and winning marriage rights for all gay Americans. And, thanks to Mr. Wolfson and his Freedom to Marry team — not to mention AFER's success in litigating Perry v. Brown and Mr. Smith's success in Lawrence — we are closer than anyone could have imagined not 10 years ago.
LEGALIZING GAY – YOU MAY HAVE MISSED….
The Lawyers, Part I [tlrd]
The Service Members [tlrd]
The Boy Scouts, The St. Patrick's Day Parade, and Fighting Private Discrimination [tlrd]
The Men and Women of Faith [tlrd]
The Child Plaintiffs [tlrd]
***
Ari Ezra Waldman teaches at Brooklyn Law School and is concurrently getting his PhD at Columbia University in New York City. He is a 2002 graduate of Harvard College and a 2005 graduate of Harvard Law School. His research focuses on technology, privacy, speech, and gay rights. Ari will be writing weekly posts on law and various LGBT issues. 
Follow Ari on Twitter at @ariezrawaldman.