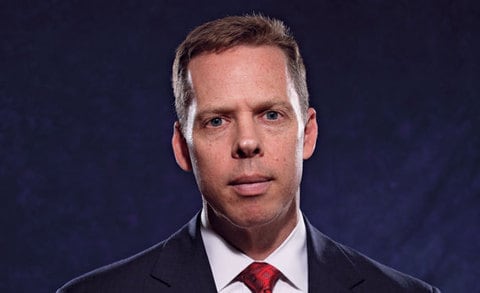 Whoa. This is quite a turnaround.
This morning I mentioned that lawmakers and lawyers were putting pressure on the Circuit Court in Richmond, Virginia, to appoint openly gay prosecutor Tracy Thorne-Begland to the District Court, an appointment that was just rejected last month by the state's General Assembly.
Now comes word from both the Washington Post and a local CBS affiliate WTVR that Circuit Court judges have appointed Thorne-Begland for what may only be a temporary position. The General Assembly can overturn the decision when they return to session.
Democratic State Senator A. Donald McEachin released a statement congratulating Thorne-Begland, saying, "I have always had and continue to have the utmost confidence in Mr. Thorne-Begland's ability to serve our community and I am gratified to see that the circuit court judges share my confidence."
Not all Virginia lawmakers are so happy, however. Reliably conservative Republican Delegate Bob Marshall told WTVR that the decision puts the judges at odds with lawmakers who appointed them and that to put Thorne-Begland, a former Air Force pilot who spoke out against Don't Ask, Don't Tell before its repeal, was a "disgrace."
"To place someone on the board like that who, when he was offered an opportunity to rebut a presumption that he wasn't committing a felony, under the uniform code of military justice, declined to do so, is a disgrace," said Marshall.