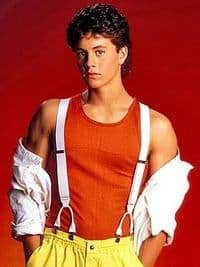 Former Growing Pains heartthrob Kirk Cameron owes his fame and fortune to teenagers. Now that he's working for the hateful National Organization for Marriage, will the 41-year old stay true to the demographic by meeting with teenaged victims of anti-LGBT victims?
The conservative Christian Post passes on word that members from the Youth Caucus at Garden State Equality are asking for Cameron to sit down with them after his visit to Ocean Grove, NJ to praise the bible's alleged prohibition on same-sex marriage.
"In a kind, respectful and constructive way, we'd like to talk to you about the pain your words about being LGBT have personally caused me and other LGBT youth," wrote Corey Bernstein, 17, in a letter to Cameron. "Words casting negative judgments about LGBT people not only perpetuate prejudice in our wider society, but also hurt LGBT youth in particular. Some of your public comments about being LGBT have devastated us LGBT youth. We yearn to grow up in a world that provides us dignity and safety. That is our simple, most heartfelt dream."
Cameron's team won't say whether or not he'll meet with the teens, but it's sounding like a no. Meanwhile, the Youth Caucus will join their allies from Ocean Grove United in a silent protest outside Cameron's speech tomorrow.
(Via Joe.My.God)