Earlier today, Towleroad posted video of a disturbing incident which took place over LGBT Pride in which a carriage horse driver hurled racist, sexist, homophobic slurs at a group of women leafleting nearby, along with a letter from Martina Navratilova condemning the incident and urging Speaker Christine Quinn to do so as well.
In the video, the driver is seen calling one woman a "f**king ni**er" and a "c*nt", and mocking the group of them for attending "the dyke convention".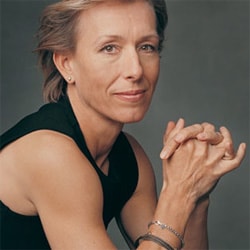 Navratilova also used the opportunity as an animal rights activist and PETA spokesperson to urge the Speaker to change her position on the carriage industry as a whole and replace the horse-drawn carriages with cruelty-free eco-friendly cars.
Quinn responded to the incident and Navratilova's statement with a letter to the Teamsters Union and to Navratilova herself, both of which Towleroad obtained after reaching out to Quinn's office for a response to our original post.
Read them, AFTER THE JUMP…
Quinn's letter to the Teamsters Local 553 Union blasts the driver's behavior. The Union responded immediately, according to the NYT blog City Room, which picked up the story:
On Tuesday, Ms. Quinn said the union representing carriage drivers had agreed to immediately require its members to undergo anti-discrimination training. Ms. Quinn said her office would work with the union to find an appropriate gay-rights organization to help put the training in place.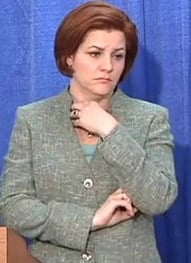 Said Quinn in the letter, which urged the training:
A video of one of your carriage horse drivers verbally assaulting a group of women during NYC's LGBT Pride week was recently brought to my attention. The behavior depicted in this video is reprehensible and unacceptable from anyone, and is especially unbefitting of an industry the City Council has made sure treats its animals humanely…What happened to these women is truly outrageous and wrong and should not be tolerated.
Quinn also responded to Navratilova's criticism of the carriage horse industry, emphasizing practices which she says assure the safety and health of the carriage horses, but was not persuaded to change her position on their employment on New York City streets:
Given the tough economic times that we are in, we continue to believe that our current regulatory scheme, which does not permit the operation of electronic cars, strikes a fair balance between having stronger regulations in place to protect these horses while allowing an industry that generates vital jobs and tourism for our city to continue.
Read both of Quinn's letters, AFTER THE JUMP…