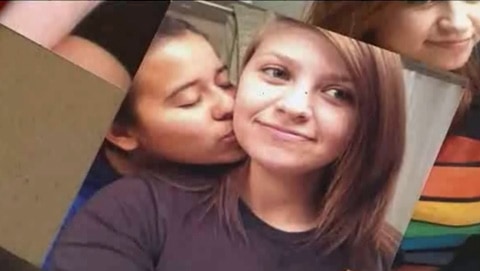 On Saturday, June 22nd, young lesbian couple Mollie Judith Olgin (19) and Mary Christine Chapa (18) were shot by an unknown gunman in a park near Corpus Christi, Texas. Olgin died of her wounds; Chapa, who was shot in the head, is slowly regaining her former communicative abilities, and has met for the second time with a police sketch artist to refine a previous drawing of her attacker. (See right.)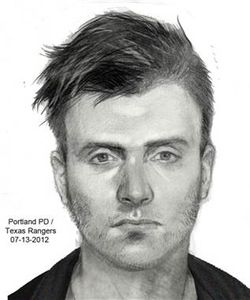 From MSNBC.com:
"It is unusual to go back and refine a suspect drawing," said Chief Randy Wright. "But in this case, our eyewitness sustained a brain injury that initially affected her ability to communicate effectively. The good news is she has made exceptional progress. Her sight and speech have improved and she can now interact with the artist much better."
On the night of the attack, the girls intended to depart the park to go see a movie. They were found where the gunman left them on the morning of June 23rd, approximately nine hours after the attack.