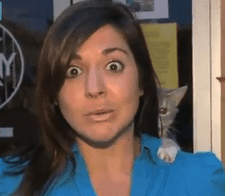 Cat hopes to be a journalist one day, gets practice by climbing reporter.

"It was absolutely unreal," said transgender Ontario high school student Connor Ferguson of being crowned Prom Queen.

Singer Katy Perry goes mega-blonde for Vogue Italia.

What's happening with Adrian Brody's nether regions in these vaguely indecent pictures?

So long, and thanks for all the gossip! Ted Casablanca says good-bye to E! after 16 years! His last words: "Always do what you're not supposed to do."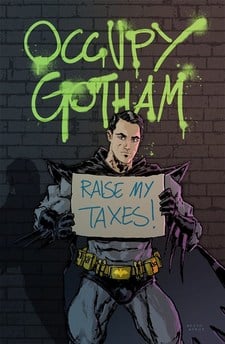 LA Times' Geoff Boucher on politics in Chris Nolan's The Dark Knight Rises: "…Rises will be parsed for political messages and controversy fodder. So much will be made of images of financial market abuse, politicians behaving badly, a terrorist attack at a professional football game and looting riots. To Nolan, the goal doesn't seem to be commentary, he's just looking for the believable swirl of circumstances needed to get Bruce Wayne back in the cowl."

Governor and potential GOP running mate Chris Christie got testy with a critic while walking the Jersey Shore last night.

Stocks tumbled after reports showed only 80,000 jobs were created in June.

Days after the States' FDA approved an at-home HIV test, activists in Britain are fighting for one of their own.

I definitely loved the "Fashion Plates" toy as a kid and forgot they even existed until reading this post.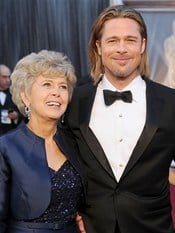 GetEQUAL is raising money to buy an ad in the Springfield News-Leader rejecting Brad Pitt's mom's anti-gay letter.

Finally, the Tina Fey and Childish Gambino collaboration you've been dreaming of!

The owner of an Ohio restaurant President Obama visited during his bus tour died about 90 minutes after he left.

Meanwhile, Colin Farrell is looking pretty upstanding on a walk with his sister.

Lady Gaga's "little monsters" go after Michael Musto.

A simple guide to the Higgs boson and what the heck it means.

A New York Court struck down a right wing petition trying to repeal marriage equality in the Empire State.

Sgt. Matthew Mahl is the first full-time supervisor for the Washington DC Police Department's Gay and Lesbian Liaison Unit.