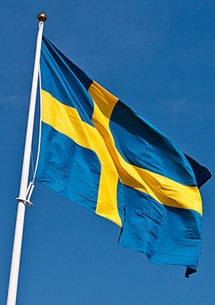 This is problematic: a Swedish judge dismissed rape attempt charges against a man because the woman he tried to rape is transgender and, according to the judge, "the intended crime never had the possibility of being fulfilled."
From The Local:
"We believe that he wanted to rape this woman in particular. But as she turned out to be a man, the crime never was actually committed," said [Judge] Sjöstedt, adding that the case against rape was "invalid".

"There are different theories about how this should be handled, and so we're looking forward to seeing the verdict from the Court of Appeals," he said, adding that he would appeal the decision if he were the prosecutor or the defense.
Despite the fact that the rape charge was dismissed, the attacker was convicted of assault and may be sentenced to four years in prison.