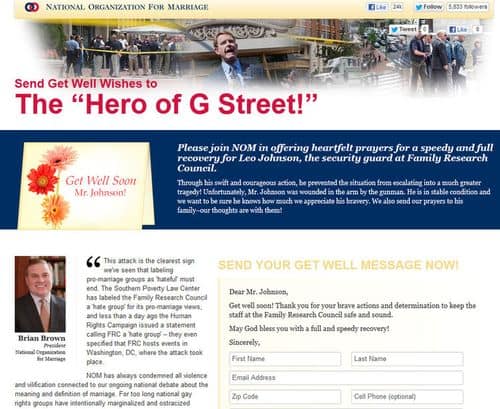 The National Organization for Marriage started a website called "Hero of G Street" to celebrate Leo Johnson, the security guard wounded during a shooting at Family Research Council's DC HQ this week.
Perfectly nice, right? Well, the get well message is coupled with NOM president Brian Brown's claim that the shooting was directly precipitated by Southern Poverty Law Center and other groups' labeling of FRC as a hate group.
Supporters, preferably those NOM doesn't already know, are encouraged to enter their email address, which will then no doubt be used for NOM fundraiser fliers.
(h/t Joe.My.God.)