Rosie O'Donnell had a heart attack, she revealed via poem on her blog today. O'Donnell said it happened after she helped a heavy woman out of her car last week: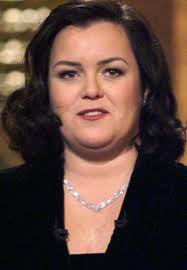 a few hours later my body hurt
 i had an ache in my chest
both my arms were sore
everything felt bruised
muscular – i thought
strained or pulled tissue
i went about my day
the pain persisted
i became nauseous
my skin was clammy
i was very very hot
i threw up
maybe this is a heart attack
i googled womens heart attack symptoms
i had many of them
but really? – i thought – naaaa
O'Donnell took aspirin but did not call 911 and expressed regret for not doing so in the poem:
my LAD was 99% blocked
they call this type of heart attack
the Widow maker
i am lucky to be here
know the symptoms ladies
listen to the voice inside
the one we all so easily ignore
CALL 911
save urself
xxx
Said O'Donnell's rep to People magazine: "She is now home and resting comfortably. She is very, very lucky."