Following her moving and eloquent speech from Tuesday night, First Lady Michelle Obama made a speaking appearance today at an LGBT event in Charlotte sponsored by the Human Rights Campaign. The President's speech, scheduled for Thursday, had been planned as an outdoor event, as it was in 2008, but has been moved inside due to weather concerns.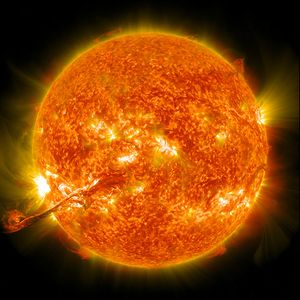 Last week during the GOP Convention, Ari Ezra Waldman took a look at the Republican Party's unchanging platform, this week he looks at the changes in the Democratic Party's.
There was a plethora of speeches and moments from pro-gay and out allies at the DNC over the last two days including out gay Congressman Jared Polis, and DNC Treasurer Andrew Tobias. Also, Boston Mayor Thomas Menino still doesn't enjoy the taste of Chick-fil-A. 
A hacker group claims to have Romney's tax return in their possession and is holding it for ransom. Also the DNC used a tribute to Ted Kennedy to attack Romney with Kennedy's own words.
If you're looking for some levity from the convention, and who isn't, check out the Daily Show's search for intelligent life from Charlotte. 
Terrible news out of Long Beach where four U.S. Marines were arrested for allegedly assaulting a gay man. Equally horrifying is a story from Sydney, Australia where a doctor has been reprimanded for prescribing chemical castration to a gay teen. An Australian Christian leader believes that being gay is worse for your health than smoking. Jimmy Kimmel offended some with a back-to-school video that mocked gays. It seems equally depressing that summer is over. 
Three fun videos to check out. First a beautiful gay wedding video. After you've enjoyed that, take a gander at model Christopher Camplin rocking his beard from a hot-tub. Rick rolling is pretty played out, but definitely not when the cast of Mad Men does it! 
Oh and we're thankfully all here after this crazy mass ejection from the sun!