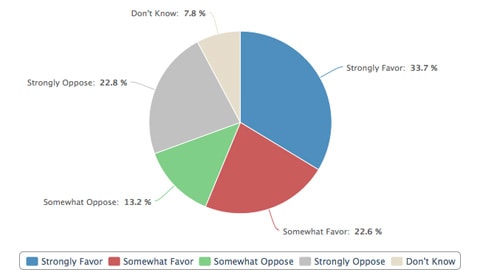 A new WPRI poll released on Monday shows a majority of Rhode Island voters favor marriage equality:
Same-sex marriage enjoys significant support in Rhode Island, with 56% of voters in favor of legalizing it, 36% opposed to doing so and 14% unsure. Support is strongest among Democrats (72% in favor) and voters ages 18 to 39 (64% in favor), while opposition is highest among Republicans (59% opposed) and voters 60 and older (43% opposed).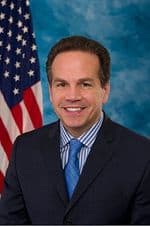 The poll is also good news for out gay Rep. David Cicilline, running for reelection in November:
Congressman David Cicilline has engineered a remarkable eight-month turnaround in his re-election race against Brendan Doherty, rebounding from a 15-point deficit to take a six-point lead, according to an exclusive WPRI 12 poll released Monday evening.
The new survey of 250 likely voters in Rhode Island's 1st Congressional District shows Democrat Cicilline at 44%, Republican Doherty at 38% and independent David Vogel at 6%, with 10% of voters undecided. That's a 21-point swing since the February WPRI 12 poll, when Doherty led Cicilline 49% to 34%.
"There's no question this race has gone the opposite way," WPRI 12 political analyst Joe Fleming said. "Doherty's lead has evaporated. … It's obvious the messaging that David Cicilline has been using is working – he's making this a national campaign."
WPRI's on-air report, AFTER THE JUMP…
Poll: Cicilline rebounds, now leads Doherty by 6 points