Frank Schubert, the advertising propagandiast and mastermind behind the Prop 8 ads and the ads in all four states that lost same-sex marriage measures this last election, suddenly thinks the losses have no significance: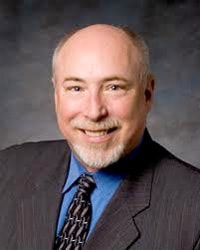 "The activists in the homosexual movement are very aggressive trying to spin the election results as somehow signaling a big shift in public opinion on the issue of gay marriage, when in fact it doesn't signal any shift at all," he remarks.
Schubert goes on to explain that last Tuesday, traditional marriage lost in liberal states by a relatively small percentage — even though its supporters were outspent considerably. He also told OneNewsNow that the poll should reassure traditional marriage proponents the movement is still very much alive.
He has to think that. His career depends on it.
Interesting, huh? In the run up to the election, Schubert & Co. told us that everything was riding on these state battles and the presidential contest. But now that the everything that they told us was at stake blew up in their faces, with American reelecting its first pro-equality President and defeating discrimination in four states, we are are suddenly told that the historic outcome was of no significance whatsoever. Isn't that convenient?