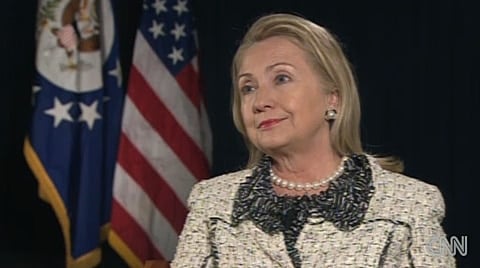 Since it's never too early to be thinking about the next election, Public Policy Polling surveyed Democrats in Florida and found that Hillary Clinton beats all others by a wide margin as the choice for President, Business Insider reports: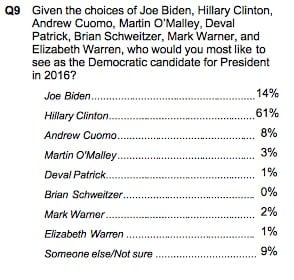 The poll results, shared exclusively with Business Insider, find Clinton grabbing a clear majority — 61% of Florida Democrats pick her as the hypothetical 2016 Democratic nominee. Only 14% of Florida Democrats choose Biden. New York Gov. Andrew Cuomo comes in third, earning 8% of the vote.
The poll shows that as two high-profile members of the current Obama administration, Clinton and Biden enjoy the most early name recognition. Clinton has an 82% favorability rating among Florida Democrats, while Biden's favorability rating sits at 74%. Cuomo is the only other candidate about whom the majority of Florida Democrats have an opinion.
Both Biden and Clinton have fanned the flames for 2016. Upon casting his vote in this week's election, Biden didn't rule out voting for himself again, leading to some speculation he's considering a run.
Clinton, meanwhile, has brushed aside any questions she might be planning to make a second bid after a 2008 Democratic primary loss to President Barack Obama.
Read the full poll results, AFTER THE JUMP…