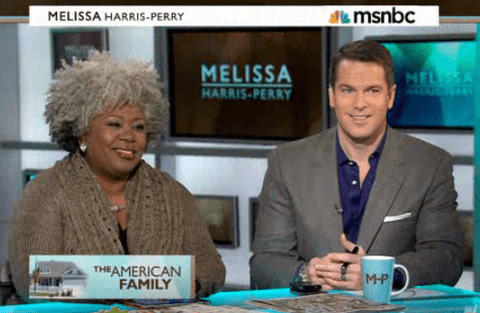 On Saturday's edition of Melissa Harris-Perry's MSNBC show, the host invited a panel, including colleague and openly gay journalist Thomas Roberts, to discuss the changing definition of family here in 21st century America.
In addition to chatting about the politics of adoption, income disparities among racial, sexual and gendered demographics and conservative attacks on the new normal, the group also spent a fair amount of time discussing same-sex marriage. Roberts, who recently married husband Patrick Abner, had plenty of insight on that particular topic.
Watch the videos AFTER THE JUMP.