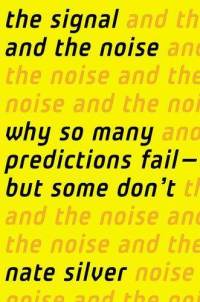 Nate Silver's nearly perfect call on the 2012 election is translating into massive booksales.
From a CNN report filed yesterday afternoon:
Sales of the book, "The Signal and the Noise: Why So Many Predictions Fail – but Some Don't" shot up 850% on Amazon.com during the last 24 hours.

It is now the second best selling book on the site, behind only popular children's book, "The Third Wheel, Diary of a Wimpy Kid Book 7."
So, what's next for Silver? Hopefully a vacation. And, according to Politico reporter Roger Simon's predication, perhaps some negotiations.
He tweeted, "The next sound you hear will be Nate Silver negotiating a new contract."