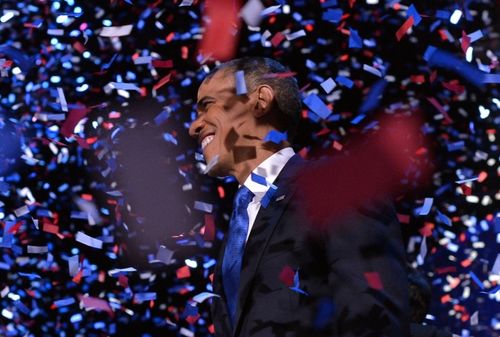 With President Obama's second term now secure, many wonder whether the commander-in-chief will continue playing the middle or whether he'll become a true progressive. Kerry Eleveld at The Atlantic is leaning toward the latter:
A more likely explanation is that Obama was still finding his groove,
figuring out which levers worked best for him in the context of
governing the nation. And in some ways, he was still developing the
courage of his convictions.

…

Obama now knows how and when to pull the levers of Washington to his
advantage. Meanwhile, his White House and the products it produces have
become a truer reflection of its leader. The issues that his more
centrist advisers viewed as toxic — same-sex marriage, immigration
reform, and reproductive rights — became the centerpiece of his
reelection bid and paid off big.

Heading into his second term, Obama will have the experience, the
counsel, and the conviction to more fully deliver progressive change,
thanks to his embrace of insiders and outsiders alike.
Do you agree?