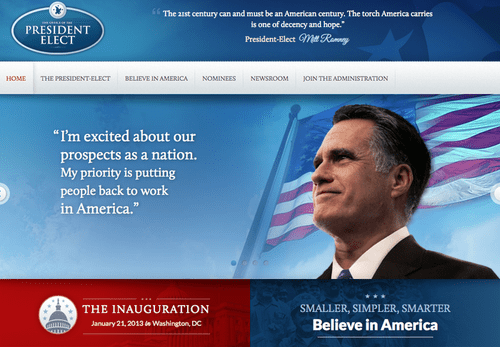 Mitt Romney and his transition team obviously had to erect a website celebrating the failed GOP presidential candidate's potential win.
They did not actually have to push it live, though, which they did before promptly taking it down.
Political Wire got some screencaps of the site that will never be before it was  replaced by dashed dreams and a man who walks alone.