The New York Times announced Brenda Sue Fulton and bride Penelope Gnesin's West Point chapel wedding.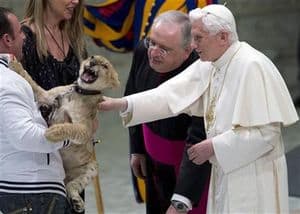 Pope Benedict met with lions and clowns and acrobats, oh my!

GOP Sen. Lindsey Graham, ever the voice of optimism, predicts the nation will speed off the dreaded "fiscal cliff".

Treasury Secretary Tim Geithner says social security reform will come only after said fiscal cliff has been avoided.

Hugh Hefner and runaway bride Crystal Harris are actually for real definitely tying the knot.

Hillary Clinton and Meryl Streep at the Kennedy Center Honors. Yeah, some other really famous, accomplished, admirable people were there, but, again, Hillary Clinton and Meryl Streep.

Photographer Alexander Kargaltsev focuses on gay Russian men seeking asylum in the United States.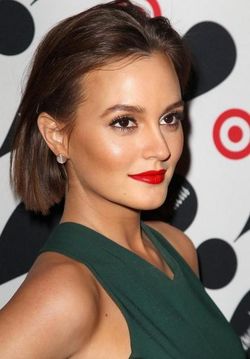 Leighton Meester, a fashion retrospective.

German Chancellor Angela Merkel's avoiding some touchy gay subjects lest she complicate her reelection bid, and it's upsetting some within her party, the Christian Democratic Union. "The CDU is having to appeal to a broader base, to
adapt to a changed reality in society, new family structures and a
bigger role for women," said Bonn University political science professor Frank Decker. "A traditional conservative, Christian
party must find answers, it must debate these things. But Merkel is
refusing to allow this debate to happen, and that breeds resentment."

Here is a trailer for Buck Wild, MTV's new Deep South Jersey Shore-esque reality show.

Shoppers remain unfazed by garment factory fires overseas, like the one in Bangladesh that killed 112 people last week: "Shoppers from Cincinnati to Paris to Singapore all said the same thing: They were aware of the fatal factory fire, but they weren't thinking about it while browsing stores in the days since. Brand name, fit and — above all — prices were on their minds."

More on Timothy Kurek, the straight man who played gay for a year.

A gay man is suing the Lee County Sheriff's Office in Florida for "wrongful arrest" after they took him in during one of many calls to his and his ex-boyfriend's apartment. Among his complaints, the man claims officers taunted him for being gay.

The Kansas City Chiefs are struggling to pick up the pieces after teammate Jovan Blecher killed his girlfriend and then himself yesterday morning.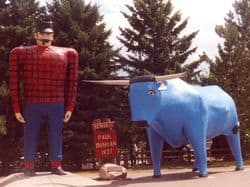 Now that voters have tossed a constitutional amendment defining marriage as being between one man and one woman, activists in Minnesota are now looking to ways to pass marriage equality there.

Conservative New York Times columnist Ross Douthat discusses America's falling birthrates and its alleged relationship to gay marrige acceptance: "..There's been a broader cultural shift away from a child-centric understanding of romance and marriage. In 1990, 65 percent of Americans told Pew that children were 'very important' to a successful marriage; in 2007, just before the current baby bust, only 41 percent agreed. (That trend goes a long way toward explaining why gay marriage, which formally severs wedlock from sex differences and procreation, has gone from a nonstarter to a no-brainer for so many people.)"

Meanwhile, when it comes to pursuing marriage equality in Indiana, timing matters: "Some
supporters of the ban argue now is the time to push the measure
through. But there are more variables than usual for lawmakers to
consider heading into 2013. They
will have to write their next biennial budget, get acclimated to a new
governor for the first time in eight years and measure the possibility
that the U.S. Supreme Court will take up the issue and make the whole
argument moot."

Speaking of time: there's a lot to learn at the Swiss Watchmaking Institute in Dallas.