Michigan Gov. Rick Snyder has signed a bill putting new limits on abortion clinics, including a law requiring that providers ask patients whether they've been coerced into having an abortion.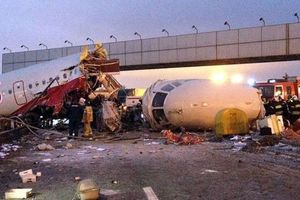 At least four people are dead after a plane slid off the runway in Moscow.
"Emergency officials said in a televised news conference that four
people were killed and another four severely injured when the plane
rolled off the runway into a snowy field and disintegrated. The plane's
cockpit area was sheared off from the fuselage and a large chunk gashed
out near the tail."

California Gov. Jerry Brown appointed Judge Kim Colwell to the Alameda County Superior Court, making her the first lesbian to sit on that court.

Matthew McConaughey And Camila Alves welcomed their third child together.

A look ahead at Prince William and Kate Middleton's 2013.

Jesse Tyler Ferguson and fiance Justin Mikita go for a stroll on the beach in St. Barts.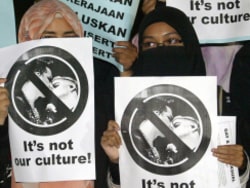 Some Pakistanis are upset over a series of paintings that depicts Islamic clerics in homoerotic situations. "Officials at the National College of Arts in Lahore, Pakistan, shut down the Journal of Contemporary Art,
which published the paintings by artist Muhammad Ali in a summer
edition. School officials also removed all issues of the journal from
campus bookstores and dissolved the journal's editorial board after the
images sparked threats of violence from Islamic extremists…"

Fox News writer thinks that media supporting marriage equality in 2012 was an "embarrassing moment." "Newsies looked like an aging cast of "Glee," with almost every major
news organization showing its support for gay marriage. CNN's Anderson
Cooper came out; ABC weather guy Sam Champion even married his
boyfriend. But coverage isn't just about rights, it's about wrongs – "journalistic" attacks on Chick-fil-A, a shooting against a conservative
organization that opposes gay marriage and more."

This rare amateur video of the Challenger explosion was New Scientist's most viewed of the year.

Brad Brenner at Huffington Post has a detailed look at how many gay men are using apps and online resources for their sexual and romantic needs, and how they're using them. A snippet: "More than three out of four men in our survey indicated that they
struggle to find guys to connect with. Likewise, over six in 10 men said
they fear getting shot down when introducing themselves, and the same
number struggle with figuring out how to break the ice to initiate a
conversation. Mobile app technology is easing those long-held anxieties,
with 78 percent of men saying that apps allowed them to start a
conversation with a guy that they otherwise wouldn't have."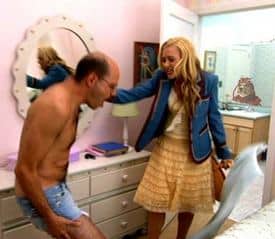 The new season of Arrested Development will debut in its entirety on May 4.

Kanye West wore a crystal-studded mask during a concert in Atlantic City last night, because, you know, why not?

Despite growing criticism, New York's Journal News will publish more names and addresses of gun owners.

Police have nabbed the woman accused of pushing a man onto the subway track and to his death.

Sexy sweaters.