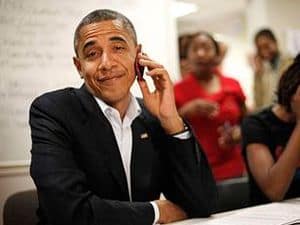 The White House announced today that President Obama would like to marriage equality in Illinois, his home state and a state where lawmakers are keen to pass a law before the current term ends in January.
"While the president does not weigh in on every measure being considered by state legislatures, he believes in treating everyone fairly and equally, with dignity and respect," said White House spokesman Shin Inouye. "Were the President still in the Illinois State Legislature, he would support this measure that would treat all Illinois couples equally."
As Chris Johnson at The Washington Blade notes, President Obama previously weighed in on state-based ballot measures in Maryland, Maine and Washington, but this is the first the commander-in-chief has put in his two cents on legislating equality at the state level, and the first time post-election.
Bernard Cherkasov from Equality Illinois obviously welcomed the president's support, telling Johnson, "With the President's statement, Illinois lawmakers should fully understand that voting for the freedom to marry puts them on the right side of history."