Model Renato Seabra was found guilty of murdering and mutilating journalist Carlos Castro in January of 2011. He will be sentenced December 21.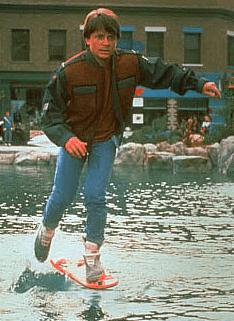 A detailed review of Mattel's so-called hoverboard.
The New York Times' Frank Bruni to Bill Clinton: "…DOMA,
which says that the federal government recognizes only marriages of a
man and a woman, is one of the uglier blemishes on your record, an act
of indisputable discrimination that codified unequal treatment of gay
men and lesbians and, in doing so, validated the views of Americans who
see us as lesser people. If our most committed, heartfelt relationships
don't measure up, then neither do we. If how we love is suspect, then so
is who we are. No two ways to interpret that. No other conclusion to be
drawn"
Watch Adam Lambert's performance from the Mnet Asian Music Awards.
Florida tossed out Christian Slater's vote because his signature didn't match the one they had on file.
Boy Meets World actress Danielle Fishel does Lindsay Lohan doing Elizabeth Taylor.
Tom Daley and his mama hit the town.
The Rabbinical Council of America has come out against "ex-gay" reparative therapy.
Get excited for Jonny Pierce from The Drums' solo album.
I got a chance to talk with Darren G. Davis about Lost Raven, the graphic novel he wrote about coming to terms with his HIV positive status. I'd love for you to read it.
Police confirm that Kansas City Chiefs' linebacker Jovan Belcher,
25, fatally shot his girlfriend and then, despite his coach and others'
attempts to calm him down, he shot himself. "[His coach, general
manager and others were] standing outside and appeared to be talking to
him. It appeared they were talking to the suspect," said police. "The
suspect began to walk in the opposite direction of the coaches and the
officers and that's when they heard the gunshot. It appears he took his
own life."
Despite some architectural activists' efforts, an apartment complex where JFK assassin Lee Harvey Oswald will be torn down. "We're not just losing a piece of fundamental history to Dallas related to the assassination, we're also losing a piece of fundamental architecture to this area," said the building's owner.
US drones keep crashing at civilian airports overseas. "A review of thousands of pages of unclassified Air Force investigation reports, obtained by The Washington Post under public-records requests, shows that drones flying from civilian airports have been plagued by setbacks. Among the problems repeatedly cited are pilot error, mechanical failure, software bugs in the 'brains' of the aircraft and poor coordination with civilian air-traffic controllers."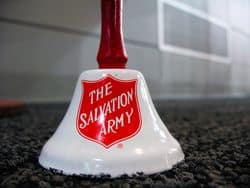 The Salvation Army continues to deny it endorses hateful anti-gay politics and rhetoric, despite evidence that says otherwise.
Hillary Clinton compares her ever-changing hairstyles to the "Mighty Morphin' Power Rangers."
Sally Field spoke with Oprah about raising a gay son, our very own Sam Greisman.
Edie Windsor, 83, says she just wants to be alive when DOMA's overturned.