Dan Stevens and Jessica Chastain look dashing and gorgeous on Broadway.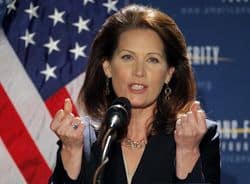 Federal prosecutors are charging New Jersey man Ronnie McMillian with two counts of "transmitting threats to injure another through interstate commerce" after he allegedly made threatening calls to Rep. Michele Bachmann and Louisiana Gov.
Bobby Jindal, whom he reportedly singled-out for their anti-gay politics: "Prosecutors allege McMillian regularly called the offices of public
officials and used vulgar language to attack the person's position on
gay rights."

Outgoing Rep. Barney Frank doesn't just think Supreme Court Justice Antonin Scalia is a homophobe; the Democrat thinks Scalia is "an unreconstructed bigot."

In light of Brazil's São Paulo State legalizing marriage equality, Rex Wockner has an updated list of where same-sex couples can tie the knot.

Religious universities debate how to cope with same-sex marriage: "For religious colleges, that can mean making another decision about who
can and who can't wed in their chapels — and, in states that do not
permit same-sex marriage, whether those couples can hold another
ceremony to honor their bond. Many colleges already restrict chapel
weddings to students, graduates and employees. But as denominations
shift their positions on homosexuality, colleges may find themselves
navigating more controversial issues within the church."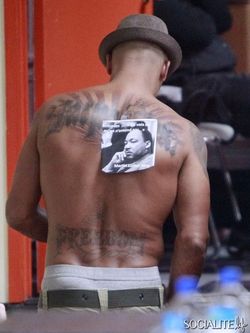 One Direction and a shirtless Shemar Moore were at the same tattoo parlor in Los Angeles last night.

Late Sen. Dan Inouye was celebrated as a "quintessential American" during a memorial service in DC today. "While this may be a quiet ceremony for a quiet man, it will endure long
after the respects are paid," Republican House Speaker John Boehner said of the Democrat. "For when
this rotunda returns to life and the tour guides give their pitch, they
will always speak of Daniel Inouye, the gentleman from Hawaii and one
of freedom's most gallant champions."

Kitties love a sentient kitchen.

ABC's ever-reliable White House correspondent Jake Tapper is leaving the network to join CNN as an anchor and also as a White House correspondent.

Trans-friendly beauty queen Miss USA Olivia Culpo is now Miss Universe, still as a trans-friendly beauty queen.

Have yourself a merry quaint holiday.

New York City's Fire Department is being criticized for confiscating apartment building lobby's live Christmas trees. "It's like 'How the Grinch Stole Christmas,' and not just Christmas, but all holidays that are celebrated," said one dispirited citizen.

Texas State Rep-elect Kyle Kacal on gun control: "I've heard of people being killed playing ping-pong—ping-pongs are more dangerous than guns. Flat-screen TVs are injuring more kids today than anything."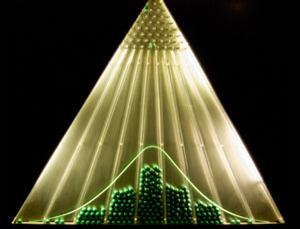 Everything old is new again: "A quantum version of a Victorian counting machine could be just what quantum computers need to race ahead of the pack."

The Voice introduces us to two up-and-comers, Shakira and Usher.

Oy. From Christian Post: "Porn Use Linked to Gay Marriage Support…"

Does Mat Staver from the anti-gay Liberty Counsel really think marriage equality is going to spark a civil war? "This would be the thing that revolutions are
made of. This could split the country right in two. This could cause
another civil war." Right.

The Log Cabin Republicans are happy to hear Newt Gingrich is facing the reality of marriage equality. "Gingrich speaks for many Republicans who are concerned about our party's future," Executive Director R. Clarke Cooper said in a statement. "It is particularly important and welcome to hear that Gingrich now
understands the difference between church ceremonies and a civil
marriage license, and that equality is no threat to religious freedom."