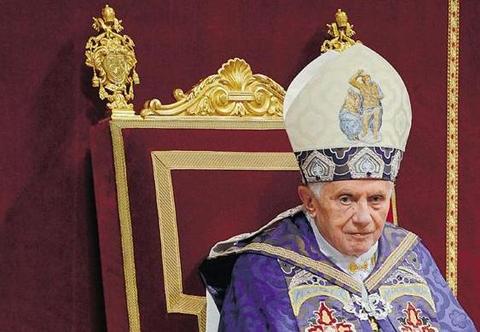 The Associated Press reports that Vatican police today "seized" placards by pro-equality activists who showed up at St. Peter's Square to protest the traditionally anti-gay message tucked within Pope Benedict's recent Christmas speech. Same-sex nuptials are an "offense against the truth of the human person, with serious harm to justice and peace," he said during his remarks on peace.
From the AP:
The protesters carried signs in several languages, including ones saying: "Marriage for All" and "Homophobia (equals) death."

…

In his annual peace message released by the Vatican on Friday, the pontiff called gay marriage, and abortion, threats to peace.

The organizers of the protest issued a statement saying: "Gay unions don't harm peace. Weapons do."
Other reports put the total number of protesters at about 15 and notes that other signs read "Love Has No Barriers," "Talk About Love" and "Marry Peace".
The protesters never made it within St. Peter's parameters – that's how fast police acted to put an end to this action. If only the Vatican were as fast when it came to keeping up with social and cultural change.