The UC Berkeley Student Government has passed a resolution demanding that the school ban the Salvation Army from campus over its bias against gays, Campus Reform reports: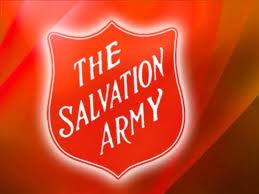 The resolution, cleared on November 14, accuses the charity of openly discriminating against gay individuals.
"Salvation Army church services, including charity services, are available only to people 'who accept and abide by the Salvation Army's doctrine and discipline,' which excludes homosexuality," reads the bill, SB 176.
In the resolution, the student body also demands school administrators revoke the Salvation Army's permit, which currently allows them to collect donations on the Berkeley campus.
"Allowing the Salvation Army to collect donations on campus is a form of financial assistance that empowers the organization to spend the money it raises here in order to discriminate and advocate discrimination against queer people," it adds.
The Salvation Army denies it is anti-gay:
"The notion that we require those we help to 'accept and abide by the Salvation Army's doctrine and discipline which excludes homosexuality' to receive assistance is totally false," wrote Kathy Lovin, a spokeswoman for the Salvation Army.
In fact, the Salvation Army's bias against gays is well documented, including statements by officials that homosexuality is "an unacceptable urge", its lobbying against same-sex marriage in the UK and Australia, its threat to stop serving NYC if it had to obey an equal benefits ordinance, and its statement by an official just this year that gays should be put to death.