Colorado teen Zofie Mandelski has filed a ballot proposal to amend Colorado's constitution, the Denver Post reports: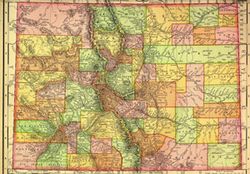 She filed the proposal Monday with the nonpartisan Legislative Council, the first of many steps in getting an issue on the ballot .
"I do personally support gay marriage, but my parents don't," Mandelski said, "but they are supporting me in this because they do think the issue should be voted on."
The proposal reads: "Be it enacted by the voters of the State of Colorado: Article II Section 31 of the Constitution of the State of Colorado is amended to read: A union of one man and one woman, one man and one man, and one woman and woman shall be valid or recognized as a marriage in this state."
Colorado voters in 2006 approved a constitutional amendment that basically outlawed same-sex couples from marrying. It passed approved 55 percent to 45 percent.
The first hearing on the proposal is scheduled for February 11.