After last week's false start in which a marriage equality bill was successfully passed out of the Senate Exectuvie Committee in an 8-5 vote shortly before the session ran out of time, Illinois lawmakers plan to reintroduce two new bills today, the coalition Illinois Unites for Marriage reports: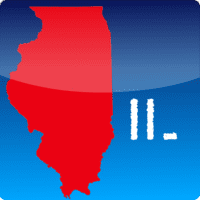 Today, the legislative sponsors of the Illinois marriage equality bill plan to file Senate and House bills that would grant all Illinois couples the freedom to marry. On the first day of the new legislative session, sponsors Senator Heather Steans (D-Chicago) and Representative Greg Harris (D-Chicago) say they will work to pass the legislation, known as the Religious Freedom and Marriage Fairness Act, shortly after members of the 98th General Assembly are sworn in.
Said Steans: "Last week, the Senate Executive Committee made history by approving same-sex marriage and gave our efforts incredible momentum. With the full support of Senate President John Cullerton, I am confident legislators will grant all Illinois couples the freedom to marry this year."
Said Harris: "We are one step closer to equality in the Land of Lincoln. The bills we filed today will treat all couples equally under the law. We are going full steam ahead on this."
Illinois Unites for Marriage — a coalition led by Equality Illinois, Lambda Legal and the ACLU of Illinois — is continuing its statewide campaign in support of the bill, marshaling support and urging allies to step up contacts with their legislators. The organizations leading Illinois Unites applauded the prompt introduction of the bills by Harris and Steans on the first day of the new session and on the heels of the successful Senate committee vote last week. The coalition supporting the right of all loving, committed couples to marry — already strong with business, labor and community leaders, civic organizations, faith institutions and members of the clergy, African-American and Hispanic leaders, Republicans and Democrats — continues to grow. Together, the coalition represents all walks of life and all areas of Illinois.
Said Rick Garcia, director of the Equal Marriage Illinois project of The Civil Rights Agenda."The time is here, the time is now to recognize and protect all Illinois families. Momentum for same-sex marriage is building throughout the country and throughout the Land of Lincoln. To get this done, we need real people to stand up, tell our stories and be counted. It is not a matter of if same sex marriage will come to Illinois but when it will come to Illinois. And, the time is now!"