GQ magazine, Andy Cohen discusses why straight guys love his show: "I show a bunch of
boobs and asses and good-looking women. I get your wives and
girlfriends playing drinking games. I get 'em wound up, I get 'em drunk,
and just when they're at the point where…. [then] I'm off the air.'"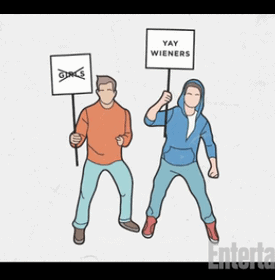 MTV2's testosterone-laden show Guy Code will be addressing the gay spectrum next week, and most of the gents agree there is such a spectrum.

They don't illustrate like this anymore.

On gun control and gay marriage:
"…The long-term trend on gun control, unlike gay marriage, has been a
rise in opposition. As recently as April, the Pew Research Center put
out a report noting the divergent trends on the two issues, noting that
'on gun control, Americans have become more conservative; on gay
marriage, Americans have become more liberal.'"

  Michael Triplett, president of the National Lesbian & Gay Journalist Association, has died at the age of 48 after a battle with cancer. From the group's website: "His quiet demeanor masked a steely resolve and an uncanny ability to push our organization forward. Michael quickly became someone who could be relied on both to provide sage advice as well as the time and energy to help us accomplish our goals…. Michael was truly a joy for all of us to work with, and his loss will be felt among our organization for years to come. Our thoughts and prayers are with his partner, Jack and his family in Alabama."

An unknown number of hostages are dead during a state-run raid to end a siege in Algeria.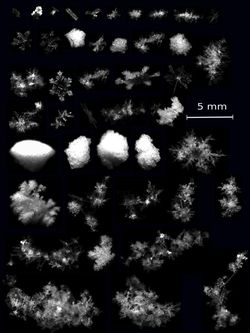 This camera can capture 3D images of falling snow.

Chris Christie calls the NRA ad attacking the President for using Secret Service for his children "reprehensible."

Sorry, conservatives, but Bette Midler is right about Ronald Reagan and the mentally ill.

Hateful Family Research Council leader Tony Perkins is wrong about It Gets Better, which he calls a "deceptive lie."

Pauline Friedman Phillips, the woman who wrote the Dr. Abby column as Abigail Van Buren, died at the age of 94.

A Toronto man accused of murdering his husband is now asking for the victim's $2 million life insurance and is also demanding his mourning family never see a dime.

Nicholous Hoult looked refreshingly hot at the Rome premiere of Warm Bodies.

You will be forgiven for taking some time to watch Mariah Carey and Nicki Minaj hate one another.

Heads up, Australia – Robert Pattinson brought his guitar.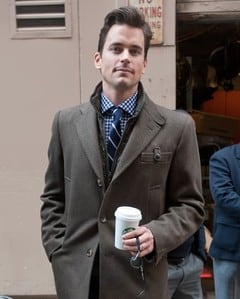 Matt Bomer is designing men's apparel inspired by his show, White Collar.

There's a new support group for GBT men in Atlanta who have been victims of hate crimes.

Retired Baptist Rev. Howard Bess stands with gay students at evangelical Wheaton College: "I am one of those supporters though I am not gay. Wheaton College is my
alma mater and I am proud to be a Wheaton graduate. I found Wheaton to
be a home for a rigorous academic education, and Wheaton's student body
and faculty comprised the greatest group of people I have ever known.
They were dedicated, hard-working and highly principled. To them, Christ
was Lord; nothing else was so important."

British Evangelical leader Steve Chalke comes out for recognition of same-sex relationships: "When we refuse to make room for gay people to live in loving, stable
relationships, we consign them to lives of loneness, secrecy and fear."

Democratic Sen. Kirsten Gillibrand is again leading the call for Homeland Security and the Justice Department to guarantee that married bi-national same-sex couples not be deported or separated before the Supreme Court rules on marriage equality. "By taking these interim steps, vulnerable families affected by DOMA can
remain together until the Supreme Court issues its decision," Gillibrand and other senators wrote. "Preserving family unity is a fundamental American value
and is the cornerstone of our nation's immigration law."

"No more wedding jokes, please," says Kim Kardashian.