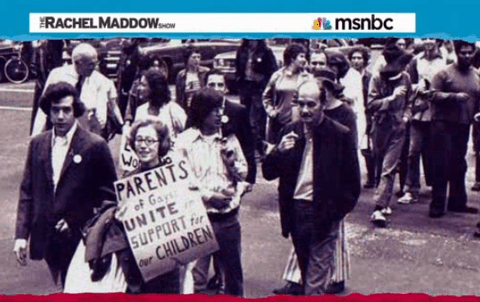 Rachel Maddow ended her work week with a lengthy and well-deserved segment on the late Jeanne Manford, the woman who founded PFLAG during an era when most people were disowning their gay and lesbian children.
Manford was a pioneer in the LGBT rights movement, and one whose work helped make it possible for moms and dads to embrace their children with pride.
Watch Maddow's touching tribute AFTER THE JUMP.