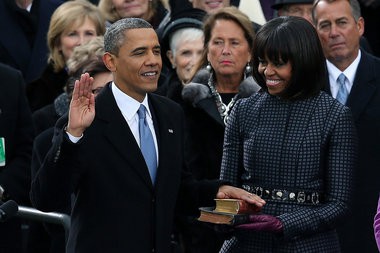 BY SAM GREISMAN
A look back at the top stories from a busy day
INAUGURATION
On an MLK Jr. day Dr. King himself would be proud to witness, President Barack Obama was sworn into his second term in office. In a landmark moment in his inaugural address Obama called for gay equality. In addition, openly gay poet Richard Blanco took the stage to read a poem he had written for the occasion. Also, CNN's Don Lemon took a moment to catch up with some gay americans in the crowd in Washington. It was a proud and hopeful day for not just gay Americans but Americans in general. 
Obama also had some of his celebrity friends on hand to help him ring in the occasion. Beyonce and Kelly Clarkson both performed for the crowd. When it was all said and done, Obama took one final, poignant look at a setting he will never see again from the same office, and we take a look at what the first five years of his Presidency has looked like. 
**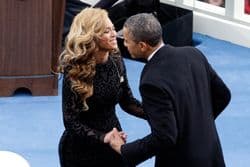 ENTERTAINMENT
It has been over a week since Jodie Foster kind of "came out" at the Golden Globes yet, it is still a major source of pop culture fodder. Check out Randy Rainbow's attempt to set up Jodie with some ladies. And also watch SNL's lampoon of her speech from this weekend. 
Former The Facts of Life actress Charlotte Rae is shopping around a memoir in which she describes the shame her husband brought on her when he came out. And James Franco discusses the leather fetish movie he currently has at Sundance. 
**
WINGNUTTERY
Fox & Friends continues to display their lack of connection with the real world, as depicted by their belief that Downton Abbey is going to bring down the Liberals. Lupe Fiasco just craps all over a gig at an inauguration party, and some disturbing news from UCLA.