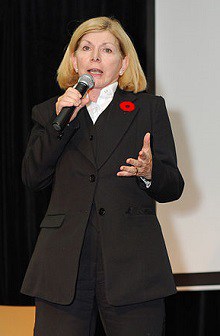 On Thursday, Ontario became the first Canadian province to ban conversion therapy for minors, reports The Star.
The ban will also prevent medical practitioners from billing Ontario Health Insurance for the practice.
The ban goes further than those implemented in many U.S. states by also outlawing the harmful practice for transgender youth.
The legislation, which was proposed by New Democrat MMP Cheri DiNovo, received unanimous support.
DiNovo – who noted that transgender people have an attempted suicide rate of 50 percent – said:
"We're sending an incredibly strong message . . . there's absolutely no room in an inclusive society for trying to change somebody's sexual identity or their gender expression or their gender identity."
Health Minister Eric Hoskins, referring to conversion therapy as "dangerous treatment," added: "The practice of conversion therapy has no place in Ontario, a province where acceptance, respect and diversity are our most cherished strengths."
A trial in which four men are suing gay conversion therapists Jews Offering New Alternatives for Healing opened in yesterday in Jersey City, New Jersey.