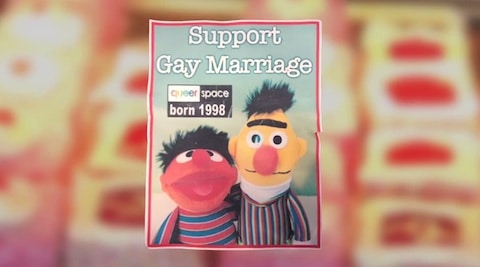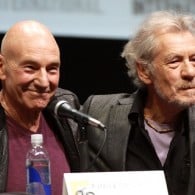 Actor Patrick Stewart (right, with Sir Ian McKellen) has voiced his support for Ashers Bakery in Northern Ireland which last month was found guilty of discrimination for refusing an order for a pro same-sex marriage cake (above), reports Pink News.
In July of last year, Ashers refused a request to make a cake with the slogan "Support Gay Marriage".
Speaking on the BBC's Newsnight on Wednesday, Stewart said:
"…I found myself on the side of the bakers.

"It was not because it was a gay couple that they objected, it was not because they were celebrating some sort of marriage or an agreement between them. It was the actual words on the cake they objected to. Because they found the words offensive.

"And I would support their rights to say no, this is personally offensive to my beliefs, I will not do it. But I feel bad that it cost them £600 or whatever…"
Ashers Bakery owners the McArthur family have announced they intend to appeal the ruling.
The appeal is to be funded by the Christian Institute which last year released a video in support of the McArthurs.