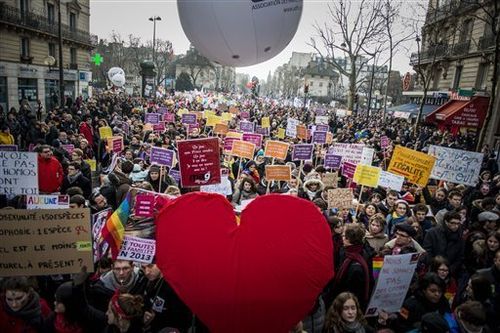 The French National Assembly has overwhelmingly approved the first and most important article in a bill that would bring marriage equality and allow gay people to adopt children in France. The article approved today centers on marriage.
According to the BBC, "Deputies voted 249-97 in favour of Article One of the draft law, which redefines marriage as being a contract between two people rather than necessarily between a man and a woman."
President Francois Hollande's bill has now overcome it's biggest hurdle and is predicted to pass. The Parliamentary debates, which began several days ago, will continue through next week before a final vote scheduled for February 12.