A New Zealand Parliamentary Select Committee has advanced a marriage equality bill, the New Zealand Herald reports: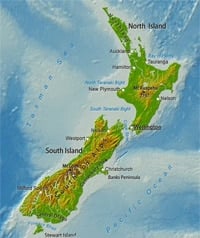 The Government Administration Committee said the private member's bill should progress, but with an amendment to make it clear that no minister was obliged to marry someone against their own beliefs.
The committee report said: "The bill seeks to extend the legal right to marry to same-sex couples; it does not seek to interfere with people's religious freedoms."
The Marriage Act would be amended to put beyond doubt that no celebrant recognised by a religious body or nominated by an approved organisation would have to marry a couple if it meant contravening their own, or the organisation's beliefs…
…The report also said that a majority of the select committee agreed that marriage was a human right, and that it was unacceptable for the state to deny this right to same-sex couples.
The bill passed its first reading in an 80-40 vote and will have its second reading on March 13.